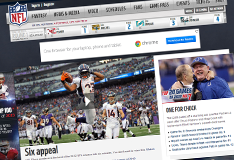 nfl official site
Click Here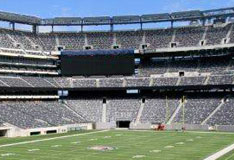 metlife stadium official site
Click Here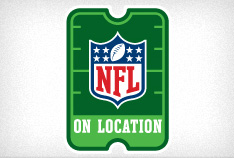 Direct from the NFL: Official Ticket Packages
Book Now
GET PUMPED FOR THE GAME

Frequently Asked Questions: The Game
How can I buy tickets for Super Bowl XLVIII?
The NFL controls all ticketing for Super Bowl XLVIII and demand is expected to be very high. The greatest number of tickets will be made available to the teams participating in the game, as well as sponsors, broadcasters and other business partners.
There are a limited number of Super Bowl XLVIII ticket packages available to the public for purchase at nflonlocation.com. Ticket packages include tickets to the game, insider access and gameday hospitality options. Visit nflonlocation.com for more information on availability.
Are Suites available?
A limited number of Suites are available through the Super Bowl Host Committee. For more information, please contact Mark Gennarelli, Director of Sales, at 201-878-4743 or email iwantin@nynjsuperbowl.com.
Where do I get tickets for MetLife Stadium events, Jets games and Giants games?
Tickets for events at MetLife Stadium and Giants and Jets games are sold directly through those organizations.
How do I get to the game?
Final decisions have yet to be made regarding the transportation to the stadium for the game. However, we will be encouraging the use of public transportation methods wherever available. Stay tuned for more information about getting in and around MetLife Stadium.
What kind of security precautions will be taken at MetLife Stadium?
We take your safety seriously! The Super Bowl warrants the highest level of security classification for public events and as such dictates that all security efforts will be headed up by Homeland Security. Additional security is provided by the FBI, state and local officials. NYPD and the NJSP are already working together to coordinate their efforts across the region. Volunteers during the weeks surrounding and during the game period will need to submit to a background check.
Will it snow? What happens if it snows on game day?
We're excited to host the first outdoor, cold-weather Super Bowl. In case of inclement weather, snow and ice removal are of the highest concern. An intricate and involved plan will be in place for snow and ice removal. Check this site as game day nears for more detailed weather and transportation updates so you can ensure your trip to the game is as smooth as possible, no matter the weather.
Where do I stay? How do I find a hotel?
There will be plenty of hotels for all visitors. Check out our Accommodations page in our NY/NJ Guide for more ideas: Accommodations
What is the easiest way to get around the region?
There are many options for transportation throughout New York and New Jersey, including public transportation and accommodations for personal vehicles. Check out the Getting Around the Region section in our NY/NJ Guide.
More Questions? MORE FAQ